I'm excited to announce the first project under my new publishing name, Spring Song Press. I'm putting together an anthology of clean noblebright fantasy short fiction titled Still Waters. This is a "traditional" anthology rather than a cooperative marketing effort among indie authors, so I'm paying the authors upfront for the right to publish their work. I've currently budgeted a minimal payment to authors, but I'd like to be able to both increase that payment and increase the number of stories I can include in the anthology, so I've started an Indiegogo campaign. This will basically be pre-sales – in return for your support, you get the anthology before it's available for sale and the satisfaction of knowing that more of your contribution goes to actually support the anthology through Indiegogo than through a regular retail sale. Plus you can get cool perks!
You can find the Indiegogo campaign by clicking here or clicking the beautiful cover image below. If you're interested in submitting a story, you can find submission information by clicking here.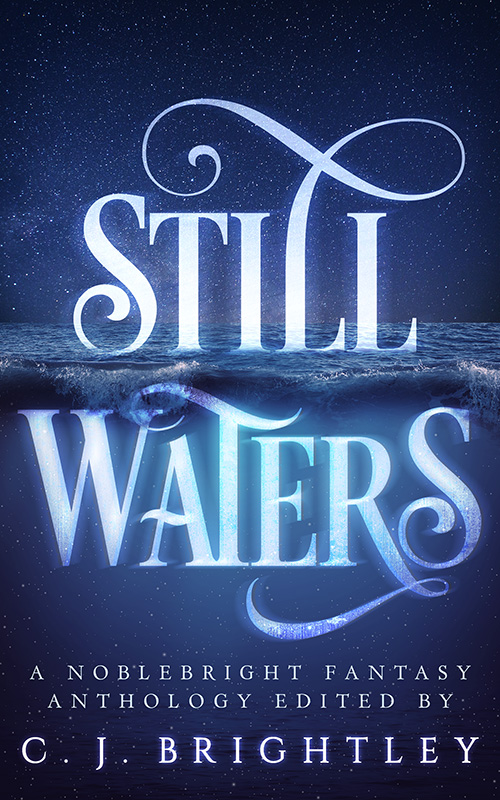 Call for Guest Bloggers!
Noblebright.org is off to a great start, but I'd love your help! Do you have a favorite noblebright fantasy book? A book that inspired you to love reading, dream of heroic deeds, or become an author yourself? Would you like to write a guest blog post? Anything about noblebright fantasy is fair game – a list of your favorite redemptions of villains or your favorite heroes or heroines, or a review of a book that lingered in your heart long after you finished the last word. Reply to this email or contact me through http://www.noblebright.org/submit-a-post/.
If you'd like to know more about noblebright fantasy, please start with the overview post here on my site and here on noblebright.org.
As always, thanks for reading!