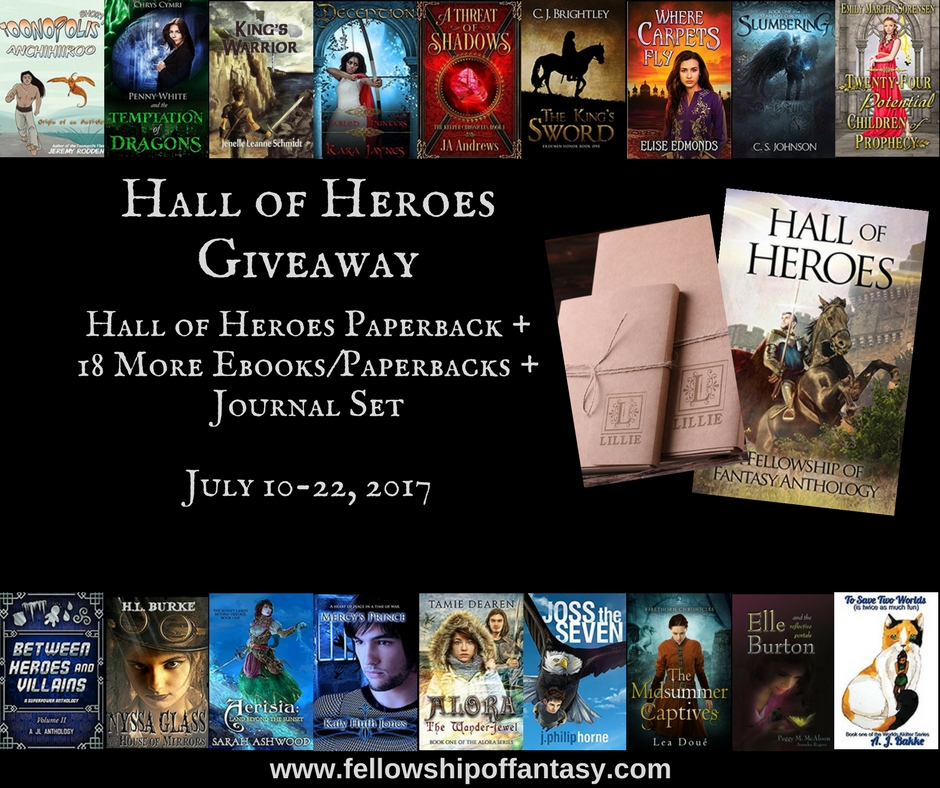 Unwilling or epic, tragic or super, heroes are key to any story. Join in our Hall of Heroes giveaway for a chance to add both ebooks and paperbacks by eighteen Fellowship of Fantasy authors to your library. Fellowship of Fantasy is a group of fantasy authors committed to publishing clean fantasy. My book in the giveaway is The King's Sword.
At the center of our giveaway is the Hall of Heroes short story anthology, jam packed with thrilling tales. Whether you win the paperback or not, you can still get the ebook now for FREE! I don't have a story in the anthology, but I just picked it up for my own reading and am already enjoying it.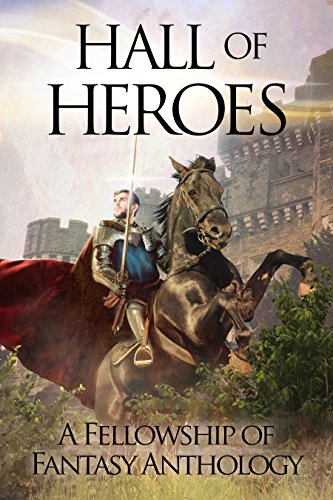 We also have a little something extra in the form of a custom journal set. So what are you waiting for? Enter now and join the adventures!
You can also check out this Instafreebie event: https://dechapmanauthor.wordpress.com/giveaways/. My short story Street Fox is in it (which you can also get for free just by signing up through the link in the sidebar!), as well as other short stories, novellas, and even novels from other authors. Most of them will require you to subscribe to the author's newsletter in order to get the book, but you can unsubscribe at any time. It's a general fantasy event and not specific to clean fantasy.
And finally, I'd love your support on the Still Waters anthology! I received some fantastic submissions! Still Waters is clean, noblebright fantasy, and I'm really excited to bring you these stories. Please consider supporting the Indiegogo campaign by contributing and/or sharing it. Click the cover image below to find out more.