For #saturdayscenes (an event on G+) this week, I shared a snippet from the sequel to A Fairy King. I'm considering reworking a bit of the end, so some of this may change. Also, I'm pretty proud of myself for finding a piece that only has spoilers for A Fairy King and not the sequel itself. Go me!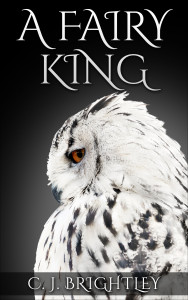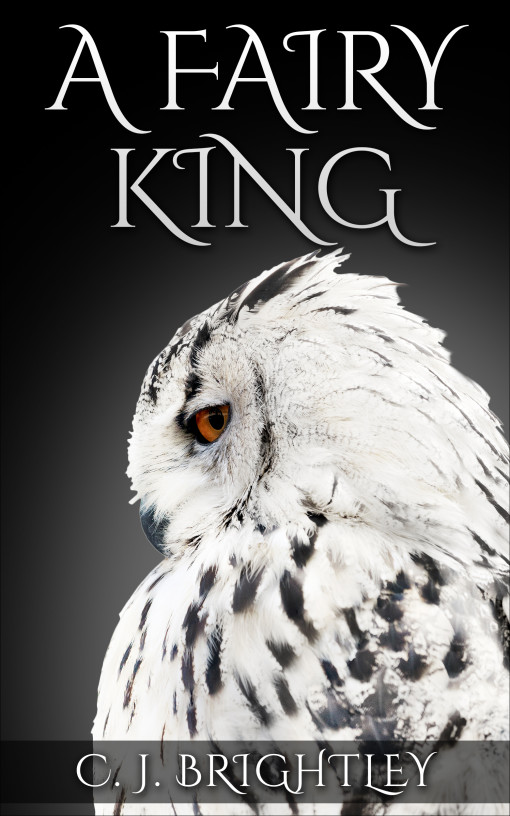 SPOILERS AHEAD! BEWARE!
"Close your eyes."
Cadeyrn's gloved fingers wrapped around hers, and she felt the world fall away and reassemble itself. The transition was nearly as smooth as it had been that first time, and she smiled to think that Cadeyrn was nearly recovered.
The familiar sight of her living room greeted her. The worn couch and once-used fireplace now seemed strangely foreign. It's all so prosaic. Her heart beat wildly, and she turned to Cadeyrn.
"Stay for a while?" Her voice shook, and she cleared her throat. "I could make cookies or something."
He let out a breath, as if he'd been holding it, wondering what she would say. "I've never made cookies the normal way."
She blinked. "Never?"
He shook his head.
Making cookies was both surreal and comforting. Cadeyrn watched as she assembled the ingredients and measured the butter, sugar, vanilla, flour, and everything else. Brushing by him to get out the mixer, she inhaled the faint scent of moonlight, frost, and the alien strength of him, the ozone after a lightning strike, a cold spiciness that made her tingle. She wished he'd kiss her again, but she swallowed the words.
Her hand on the spatula, she said, "This is loud," then turned on the mixer. She was glad she'd warned him; he tensed, and the air crackled around him with barely restrained power.
With the mixing done, she started spooning drop cookies onto a cookie sheet, glancing up at Cadeyrn's face. "Do you want to do this?"
"If you wish," he murmured. His gloved hand was warm as he took the spoon from her.
"You might get dough on your gloves. Don't you want to take them off?" she asked.
He glanced up at her, blue eyes bright and unreadable. "Do you wish it?"
"Not a wish…" she bit her lip. "I just want you to be comfortable with me. You don't have to hide."
He paused, and for an instant she thought his expression was gratitude, or perhaps wonder, or maybe it was something else. Then he murmured, "Magic cleans leather rather well, actually. But," he peeled off the gloves, revealing his marble-white skin crossed by ink-black scars, "I appreciate your thoughtfulness." He placed the gloves off to the side and studied his hands, his lips tight with disdain, then looked up. "Besides, I have a request of my own when we are finished."
"What is it?" Hannah asked curiously.
Cadeyrn held her gaze. "It is proper for me to visit your parents and request their permission to court you. Since you have given me some hope of a successful suit, I would like to meet your parents and then begin."
A funny sound escaped before Hannah found her voice. "I thought you had begun already. I mean… you proposed!" She found herself struggling to suppress giggles.
Cadeyrn winced and gave her a reproachful look. "I wasn't thinking clearly. My intent has not changed, but I beg your forgiveness for my lapse in courtesy. It was premature, as I acknowledged at the time."
He glanced away, and Hannah realized, with some disbelief, that he was blushing; faint silver-pink glowed on his sharp cheekbones.
She forced down the giggles and slipped her hands around his, feeling the faint texture of the branching scars, the calluses on his palms and the pads of his fingers. "I'm teasing you, Cadeyrn. You have nothing to ask forgiveness for." She rubbed one finger over his knuckles, considering her words, then blushed as she realized what she was doing. "We can start driving as soon as the cookies are done."
"That's easy," he said, waving a hand. "Must we drive?"
Hannah looked in the oven and grinned at the perfectly done cookies. "My parents would think it strange if we showed up on their doorstep with no car. Besides, you aren't tired of me yet, are you?"
"Not at all." His gentle smile made her heart beat faster, and she let her hair fall over her face, hiding her heated cheeks.