Thank you for voting on the release date of Twelve Days of (Faerie) Christmas! 57% of the votes were for the "as soon as it's done" option, so I'll be releasing it sometime in February! I'm going to do something a little different this time, though. As soon as I'm done editing it, I'll release it with the current (temporary) cover, available only directly from me. When the real cover is ready, I'll update that listing on Gumroad and everyone who purchased it can get a copy with the updated cover at no additional cost.
I'll release it on other retailers about a week later with the spiffy new cover! The files available directly from me should work with any reader (Kindle, iBooks app, Kobo, etc.), so the only reason to wait is if you really need the convenience of having the file delivered automagically. Don't worry! Loading the files yourself is pretty easy, and I'll send you step by step directions.
In the meantime, you may enjoy the books below. Oh! I almost forgot… I have a giveaway of a paperback copy of W.R. Gingell's Spindle here.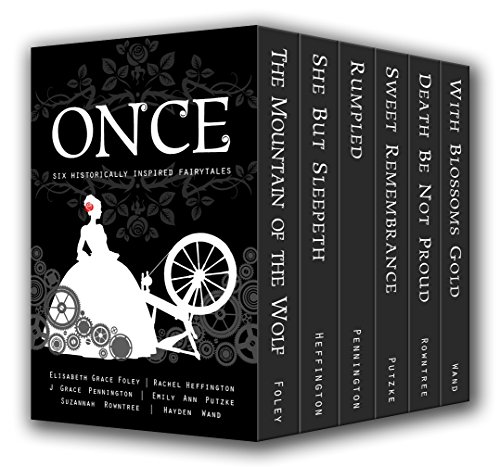 Once is a collection of six historically-inspired fairytales, and it's free! I haven't read the whole collection yet, but I have read and enjoyed Suzannah Rowntree's novella Death Be Not Proud, which is in it. It's available on Amazon, iBooks, Kobo, Smashwords, and probably some other retailers. Suzannah also has a fantastic blog, which you should definitely read! I love her book reviews. Her newest release is Ten Thousand Thorns.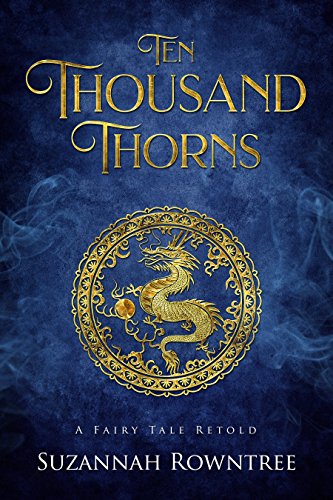 Princess Morning Light meditates in a hidden temple surrounded by ten thousand thorns. Guardian of a long-lost sword skill, the princess is destined to wake after a hundred years to return justice to All-Under-Heaven.
Or so legend says.
As the Vastly Martial Emperor extends his brutal domination across the world, rebel leader Clouded Sky flees the capital for the safety of his martial sect at Wudang Mountain. Meanwhile, the renegade martial artist Iron Maiden seeks a hero to awaken Morning Light. As bounty hunters and imperial guards close in, Clouded Sky must determine who he can trust – and who may be planning to betray him.
An action-packed retelling of Sleeping Beauty in the style of a Chinese martial arts epic! Novella, approximately 39,000 words.
I already have my copy and am looking forward to reading it! Ten Thousand Thorns is available on Amazon, iBooks, Kobo, and Smashwords (possibly some other retailers too).
I've also been hearing good things about Kara Jayne's works from fellow clean fantasy authors and readers. I haven't read this story yet, but it's on my list!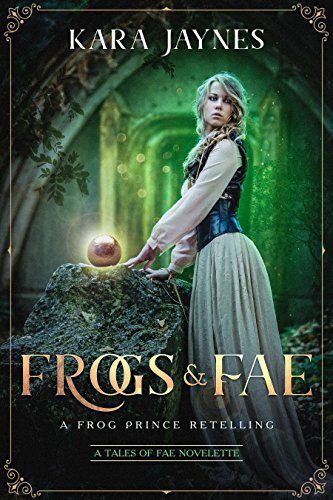 Lillian is a druid, practicing magic on the sly, keeping it hidden from her abusive uncle; an Anti-fae who abhors magic. Lillian practices using her enchantment in the forest, where she goes unnoticed.
But when she gets tangled in the business of curses and fae, Lillian must openly defy her uncle, or lose the magic that she holds dear.
Frogs & Fae is a Tales of Fae novelette, and is a standalone story.
It's a short, clean read and is available free on Amazon and iBooks.
And A. K. R. Scott's Inharmonic is on sale for $0.99 this week! If you've read the Still Waters anthology, she wrote the short story "Lifeblood."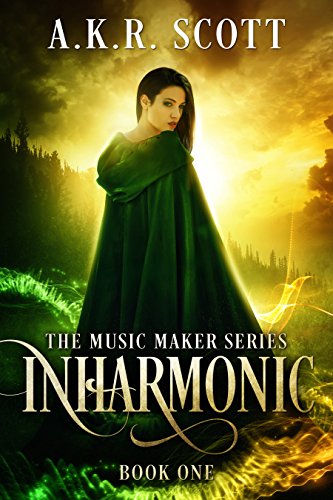 Thank you for reading!
~ C. J. Brightley