Twelve Days of (Faerie) Christmas is up for pre-order! Right now it's only on pre-order directly from me with the temporary cover, with a release date of February 21. It's about 40,000 words (long novella length) and is $3.99. If you get this version, you'll also get the version with the real cover for free! You won't be charged until the ebook is delivered. About a week after this version goes live, the book will be available on other retailers with the real cover, including Amazon, Barnes and Noble / Nook, Kobo, iBooks, and others. I just saw the preliminary version of the real cover, and it is MUCH better than mine. But mine is cute, and this way you can have both!
When Charlotte meets mysterious Ronan, her comfortable life is upended in a confusion of magic, monsters, and birds. Lots of birds. But Ronan's increasingly ridiculous gifts are the least of her concerns – the spell connecting them is ticking like a bomb, and time is running out.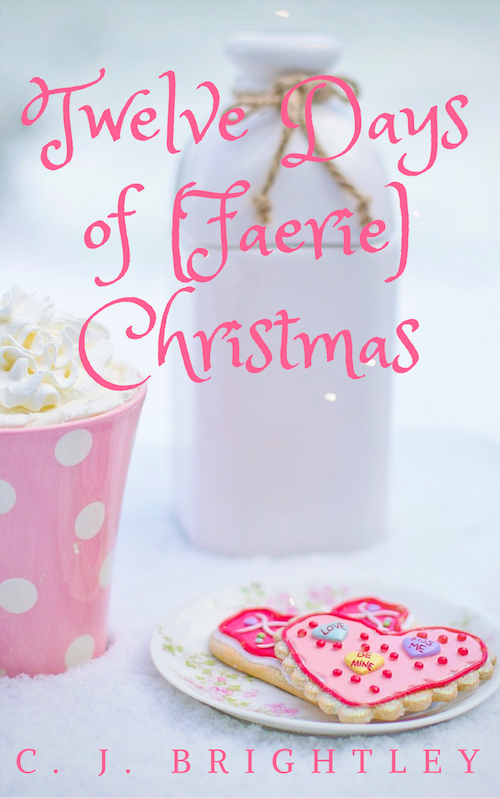 Have you entered the giveaway of a paperback copy of W.R. Gingell's Spindle yet? Don't miss it! The third book in the series is up for pre-order now, and I've already ordered my copy!
Here's the blurb for Spindle:
She's not a princess . . . but then, he's no prince.

Polyhymnia is deep in enchanted sleep. High in a tower, behind an impenetrable barrier of magical thorns, she sleeps, dreams, and falls ever deeper into her curse.

Woken by a kiss, Poly finds herself in an alien world where three hundred years have passed and everyone she has ever known is dead. Luck, the enchanter who woke her, seems to think she is the princess. Understandable, since he found her asleep on the princess' bed, in the royal suite, and dressed in the princess' clothes.

Who cursed Poly? Why is someone trying to kill her and Luck? Why can't she stop falling asleep?

And why does her hair keep growing?

Sometimes breaking the curse is just the beginning of the journey.
Have you had a chance to read The Lord of Dreams yet? If you have, and you're on Facebook, please come let me know who your favorite character is! Vote here.
What have you been reading lately?