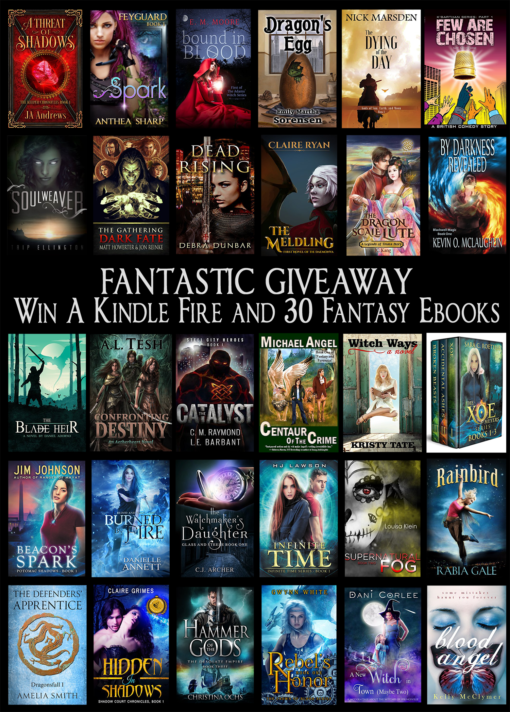 I'm hosting another clean fantasy giveaway! Enter here. You can unsubscribe at any time, of course, but if you stick around for at least the first round of emails from the authors, you'll pick up some fantastic freebies! All of the books are clean or "cleanish" fantasy as described by their authors.
You can also check out the individual books below.
Urban Mythic Boxed Set
My book Things Unseen is in a FREE (yes! totally free!) boxed set right now! This won't last forever, so go get it while it's hot! Not that I'm excited or anything…
The theme of the set is mythical creatures in the modern world. Things Unseen is the only Christian book in the set, and the other authors are all bigger names than I am, so I'm thrilled to have been included in this set. We're already getting some fantastic reviews! I haven't read the other books yet, and I'm really looking forward to diving in! Click the image below to find it on Amazon, or click here to find it on B&N Nook.
A box set of MYTHIC proportions …

Want a little magic in your life? Ever wished faeries were real or for your own personal djinn?

Then these THIRTEEN worlds of action, adventure, humor, and romance are for you. Join the freshest voices in urban fantasy and paranormal romance as they bring magic into your life in the form of gods, demons, djinn, faeries, werewolves, and more.

This enchanting collection is FREE for a limited time. Download it before it's gone!