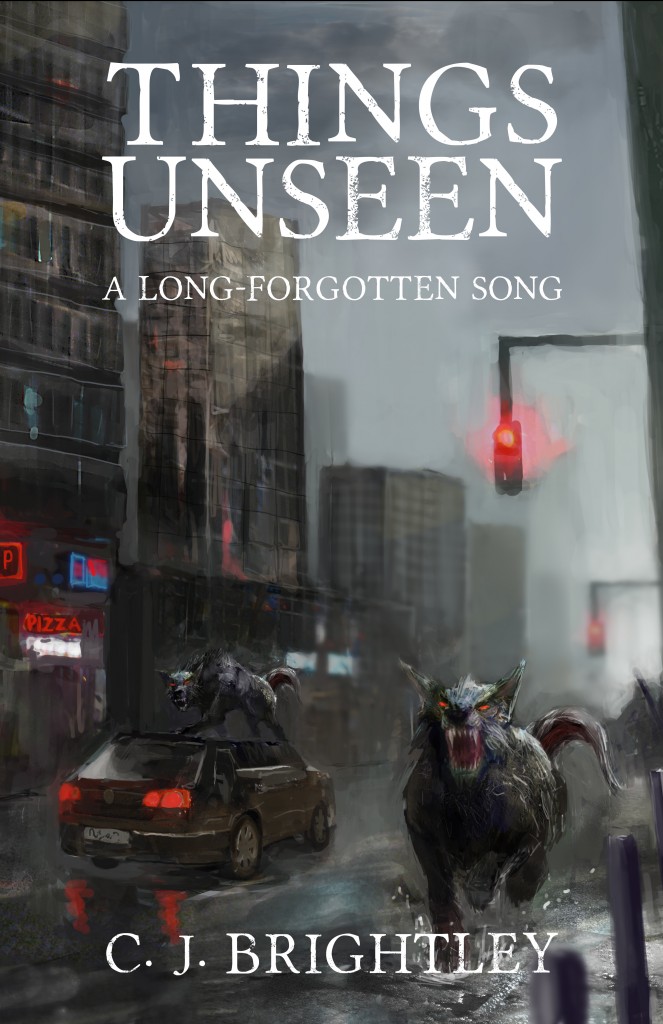 It's done! Things Unseen (A Long-Forgotten Song)
is out! Things Unseen is the first book in my new dark, urban, Christian fantasy series. You can read an excerpt here, as well as find purchase links for ebooks and paperbacks. I'd also VERY much appreciate any reviews of Things Unseen if you have a chance!
Check out the fantastic cover art! I love it! I even had the full digital painting made into posters in preparation for Awesome Con DC this weekend. I'm thrilled with the cover designer and look forward to working with him on the rest of the books in the series.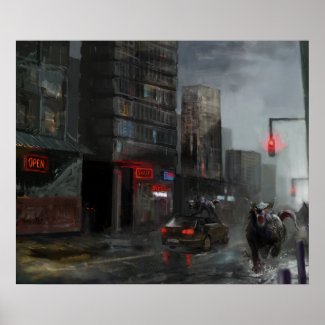 The Dragon's Tongue, the second book in the series, has been drafted and is now being edited. Look for it this fall… I'm aiming for a November launch date. I've also just started the draft of Book 3 in the series, which is going to be pretty fantastic if it lives up to my imagination! I'm incredibly excited about this series. I've never written anything like this before, and I'm finding depth and layers in the drafts that I didn't plan or envision.