Good morning!
How are you? It has finally cooled off here. We recently returned from a week visiting my husband's family in South Carolina, which was wonderful! His parents just moved to a new house with a swimming pool, so we enjoyed that every day with our nieces. And of course, we got to see the total eclipse! Unfortunately, the pictures I managed to get with my phone were less than impressive, so the best one I have is this one, taken by my sister-in-law at her house. The eclipse wasn't total yet, but it was getting close!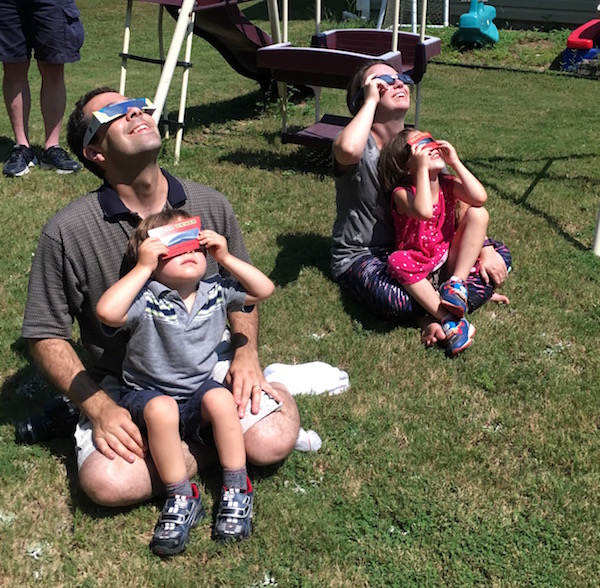 Luminous: A Noblebright Fantasy Boxed Set
Luminous is now $3.99, which is still a fantastic deal for TEN novels! All the novels are clean and noblebright, appropriate for YA and adult readers.
Find it here: Amazon | Barnes & Noble | Apple iBooks | Kobo | Google Play | Smashwords
If you have already read the set (or any of the books in the set), we would appreciate a review! It doesn't have to be a scholarly article – just a quick note about what you enjoyed (or didn't) about a book is helpful. Thank you! You can find the review links by clicking the retailer links above.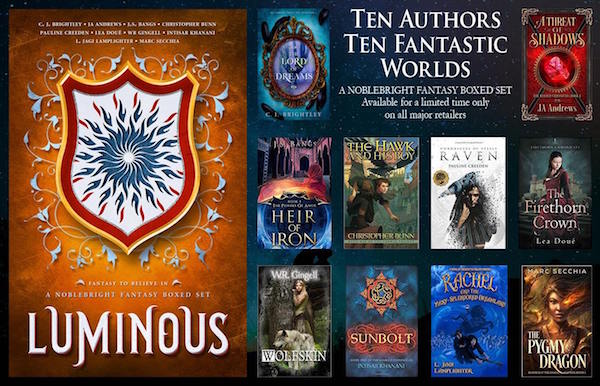 Amazon | Barnes & Noble | Apple iBooks | Kobo | Google Play | Smashwords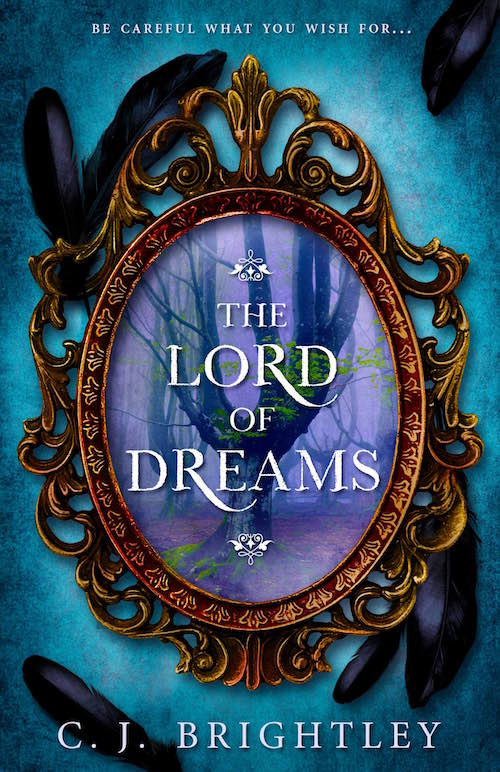 The Lord of Dreams signed paperback giveaway!
Click here (or the image above) to enter a giveaway for a signed paperback of The Lord of Dreams! If you win and you already have The Lord of Dreams, you're welcome to choose another of my books. By entering, you're not giving your email to anyone but me.
I'm nearly through editing the Still Waters anthology, and I'm looking forward to sharing that with you!
What have you been reading?