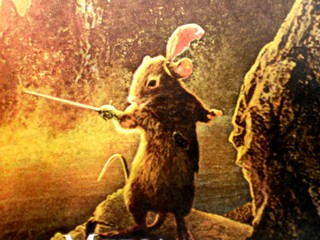 My answer:
I have so many favorites for different reasons! But one of my enduring favorites is Reepicheep, from the Chronicles of Narnia (the books much more than the movies!). He's arrogant and quick-tempered, probably partly to hide a little insecurity. He makes mistakes, but he's always quick to apologize. He follows hard after Aslan, risking his life without a thought to do the right thing and inspiring others with his courage. He's kind, generous, valiant, and a respected leader among the mice. When the party on the Dawn Treader is at the edge of the world, he is overcome with excitement at the thought of seeking Aslan's country, pursuing his King past the edges of the world just for the joy of being in Aslan's presence.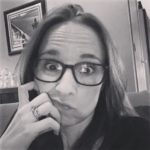 Tabitha Caplinger
Wonder Woman…because, Wonder Woman. I might still be riding the high I had after seeing the film in June but I have always loved her. (Yes, I know I saw the film two months ago, but I love it and her that much. I cried watching it people, cried!)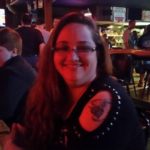 Brandy Potter
Polgara the sorceress in David Eddings' the Belgariad and Mallorean series. She is a strong female with spunk and intelligence (Think a younger McGonagall) but she also has the softness of a woman, the mothering instinct and that fire that Kipling References in The Female of the Species.
 Skye Hegyes
I was trying to think of someone besides Belle/Beauty from any Beauty and the Beast re-telling, but the truth is… I can't. She's intelligent, sassy (depending on the tale), and knows what she wants and how to get it. She's resourceful and wonderful.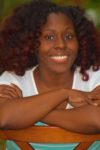 Sade Rena
My most favorite fictional character isn't one at all, but two both from the same series. I will have to vote for Stefan Salvatore and Bonnie Bennett, from the The Vampire Diaries.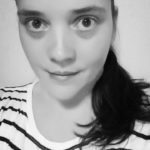 Belinda Bekkers
My favourite characters are Holden Caulfield (A Catcher in the Rye), Scout (To Kill A Mockingbird), and Esther Greenwood (The Bell Jar).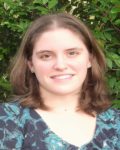 V.L. Jennings
As an author I think we all are inclined to feel that our own characters are our favorite fictional characters. That being said, I really love the character that is superman. In all of the retellings I find it hilarious the methods he uses to hide the fact that he moonlights as Clark Kent and somehow manages to keep that information away from "ace" reporter Lois Lane. Even though he is strong and has various abilities the writers have always managed to create a detailed character arc for him. He makes mistakes and learns from them. He's not omnipotent or all powerful (as one might be inclined to make a super powered super hero).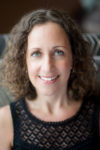 Jebraun Clifford
So many characters I've loved over the years! Emily Byrd Starr from the Emily books by L.M. Montgomery might be my favourite. She has a burning desire to write that I identify with. She's sensitive and artistic. Looks for the beauty in life. Feels the odd one out in her small provincial town. And she does things in her own fierce, independent way!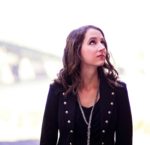 Just B. Jordan
Ok, I'm going to leave the world of novels and hop over to manga for a moment (My apologies to those who don't enjoy the medium). There's a series called Fruits Basket. It begins like any story geared toward young girls, except it just gets deeper and more psychological as it continues…and there's this character named Kyo. He starts out a typical "tough guy" who's actually super kind at heart. He could have easily become a cliché . But my goodness. The things he goes through and how he slowly develops over the story while still remaining "him" at the core…I think it's brilliant. The author made me fall in love with the character, and he'll always be a favorite. 🙂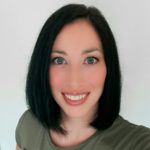 Jo Linsdell
So many great characters… this is tough. I love the complexity of Francis Ackerman from the Shepherd series by Ethan Cross (yes he is a serial killer, and a particularly evil one. He is also so much more though. One of the best developed characters I've read). I loved Sage from Geekerella by Ashley Poston. She's so badass, and isn't afraid to be unique. I really connected with the character of Nina from Nina Is NOT OK by Shappi Khorsandi. The girl is so messed up and, at times, just plain nasty, but you want her to come out on top.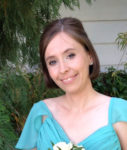 Kessie Carroll
This is an odd one, but I just love Peaceable Sherwood from The Sherwood Ring. No, it's not Robin Hood–it's kind of a historical fiction told by ghosts. During the American Revolution, there was a terrorist at large in the countryside, attacking people who wanted independence. The first part of the story is told by the soldier hired to capture him. Sherwood frustrates all the hero's attempts. Then we get Sherwood's perspective, and he's amazing. He's such a smooth rogue, and he sneakily starts darting the soldier's sister … it's such a great book. I loved Peaceable Sherwood.
This post is part of a fun blog hop event organized by Jo Linsdell. You can find the earlier posts here:
Aug 1 – What are you reading this month?
Aug 2 – What's your favorite genre to read?
Aug 3 – Where do you get your books?
Aug 4 – What's the best read of 2017 (so far)?
Aug 6 – What is your favorite cover design?
Aug 7 – What is your favorite reading spot/Where do you do the most reading?
Aug 8 – Are print or ebooks better?
Aug 9 – How do you arrange your bookshelf?
Aug 10 – Who is your favorite author?
Aug 10 – What is your favorite book to movie adaptation?
Aug 11 – What is the most evil villain you've ever read?
Aug 12 – What's the best plot twist you've ever read?